PV Power given green light on new plants
27 April, 2018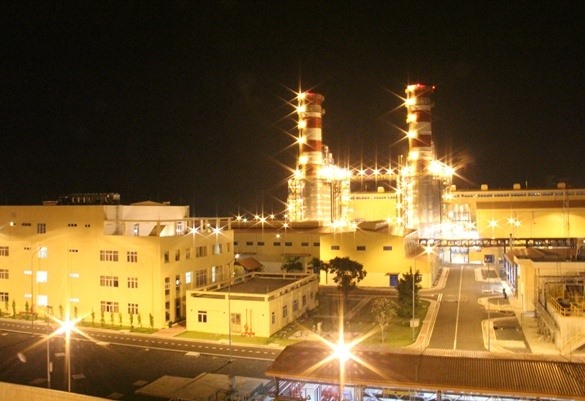 Nhơn Trạch Power Plant 2. Prime Minister agreed to assign PV Power to replace PetroVietnam as the investor of Nhơn Trạch 3, 4 thermal power plants. — Photo nangluongvietnam.vn
HÀ NỘI — Prime Minister Nguyễn Xuân Phúc has given the go-ahead to PetroVietnam's proposal of transferring the two gas-fuelled power plants – Nhơn Trạch 3 and 4 – to PetroVietnam Power Corporation (PV Power).
In an official letter dated April 23, the PM agreed to allow PV Power to replace PetroVietnam as the investor of the two thermal power plants.
Late in March, PetroVietnam proposed the transfer plan which aimed to reduce capital pressure on the group so that it can focus on other major State-owned coal, oil and gas projects.
The Nhơn Trạch 3 and 4 power plants were added in the Việt Nam's Power Development Master Plan VII for the period of 2016-20, with vision to 2030.
The Ministry of Industry and Trade (MoIT) approved the construction of Nhơn Trạch power centre in September 2017 in Ông Kèo Industrial Park in Đồng Nai Province, which is the transmission hub of the southern region comprising three key economic centres – HCM City, Đồng Nai and Bà Rịa-Vũng Tàu.
The two liquid natural gas-fuelled power plants have total capacity of 1,500MW with an estimated total investment of VNĐ33.3 trillion (US$1.5 billion). They are set to be operational by 2020-21.
Prior to the agreement, PV Power hinted at entering a joint venture with other investors, with mind to hold 51 per cent of total equity. However, according to MoIT, the establishment of a joint stock company could mean delayed construction, hindering the objective of providing power for the southern region.
At present, PV Power is managing operations of Nhơn Trạch 1 and 2, so PV Power can use the existing infrastructure of these two power plants, such as temporary ports, oil tank depots, diesel oil (DO) tank systems, water systems, warehouses and office buildings, to reduce the investment cost for Nhơn Trạch 3 and 4.
PV Power is the second largest electricity producer in Việt Nam, behind the Electricity of VIệt Nam. PV Power has a charter capital of almost VNĐ21.8 trillion (over $956 million), currently managing eight power plants nationwide with a total installed capacity of 4,208MW.
By the end of 2017, PV Power supplied 150 billion kWh to the national grid. It reported a total revenue of over VNĐ200 trillion, with a pre-tax profit of VNĐ11 trillion, and contributed nearly VNĐ10 trillion to the State budget. — VNS
Views: 677